Welcome To Guru Nanak Driving School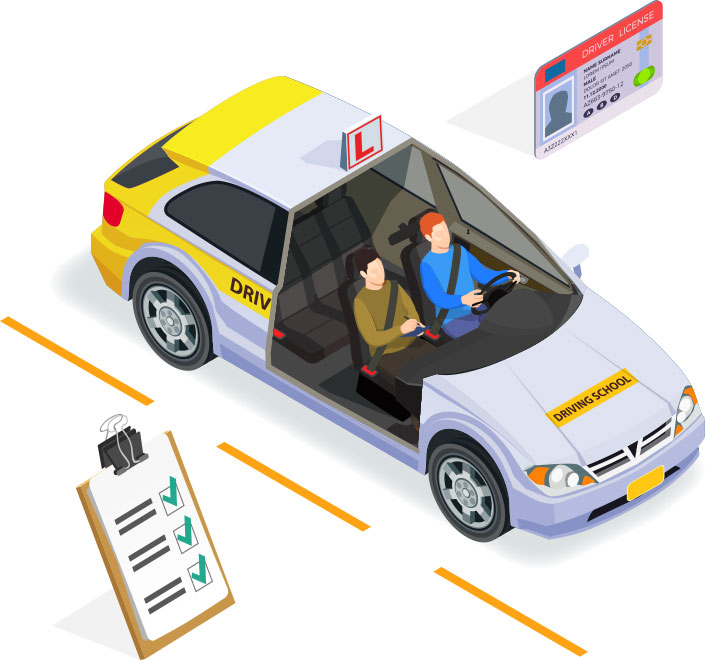 Guru Nanak Driving School Provides the Best Driving Lessons in Regina and surrounding communities. Our Class 5 Driving School in Regina is Approved by SGI, and we provide both the mandatory 6 by 6 Class 5 Driving Training.
Our goal is to provide access to everyone to proper, safe, defensive, and pro-active driving training at the MOST AFFORDABLE RATES. We ensure that our education facility and vehicles are clean and properly sanitized before and after driving lessons.
The school provides its clients with a modern classroom equipped with multimedia technology. Our cars are well maintained, safe, and DUAL BRAKE CONTROL as a preventative measure to assure safer training. Driving schedules are flexible and adapted to the student's schedule. Each theoretical course is given in small groups to promote individual learning and allow more significant interaction with the educator.
Of affordable, quality Driver training, SGI Certified Class 5 Driving Educator, experts in their field and passionate about the transmission of knowledge, personalized support, and an educational approach favoring exchanges. We have experienced and the best Class 5 driving instructors in Regina that provides their services on flexible hours and at reasonable rates.
Moreover, we teach all sorts of parking in very SIMPLE AND EASY STEPS, i.e., Parallel Parking, Nose-in Parking (Mall Parking), Back-in Parking, and Angel Parking.

If you would like to register for the 6 by 6 Class, Please Click Here
Our Graduates Say
What our students says about our school, Skills, and services.
I can say I learnt driving in six hours because the educator was amazing and comforting. he was always asking me questions that made me aware of things that could happen on road. he was always explaining or giving out reasons on why we should turn in a specific way and why to do shoulder checks. he trains in a way such that we can clear the driving exam easily and wants us to be a good driver.
Thank you Guru Nanak Driving School I passed on my first attempt. Quality and professional lessons as promised. Very friendly and knowledgeable instructor to learn from. I have also recommended my friend at work to get some training from you.
Brilliant experience with them, he perfectly determines our weaknesses and sorts them in a great way. I learnt each and every point of driving classes. Thank you so much paaji.